Wedding Photo Plan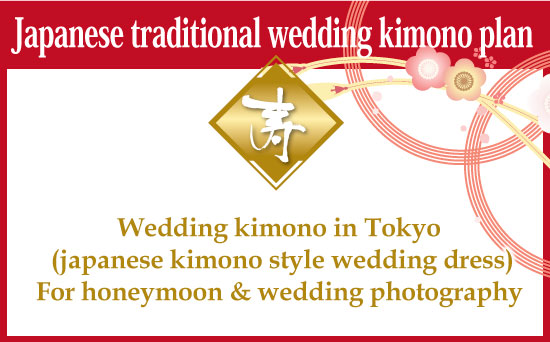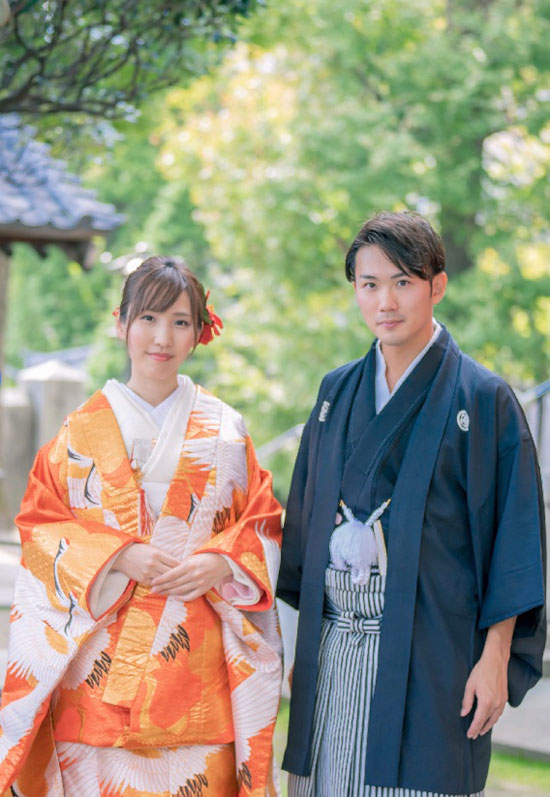 Special wedding kimono!
Bridal kimono!
Would you like to try the true beauty of Japanese wedding kimono for your unforgettable memories??
Now we are ready for it!!

Traditional bride's kimono called Irouchikake or purely white Shiromuku for ladies, and formal Montsuki hakama for men to wear.
It will be so beautiful for your honeymoon photos, also enriches your understanding toward Japanese culture.
---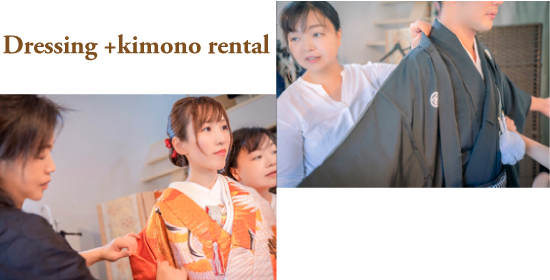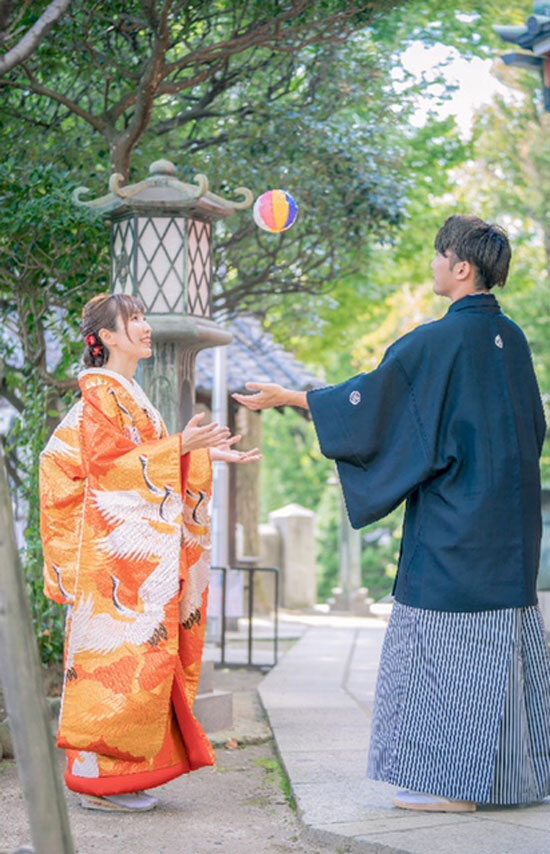 ---
---
Option
Hair make-up ・¥15,000(tax included)
Studio photos ・¥10,000(tax included)
Location photo ・¥15,000(tax included)

Rickshaw 60min ・¥15,000(tax included)

small paper lantern ・¥6,000(tax included)
---
Plan C ¥165,000(tax is included )
All services of Plan S
We will go visit your place to dress up
your kimono!!
※ transportation fees will be required
 if it will be outside of Tokyo area.
Free hair accessories rental
Tabi socks, under-wears, all other items for kimonos are included in the price.
photo shooting locations will be around Asakusa area, such as Sensoji Temple, Asakusa shrine, Ushijima shrine, Sumida park, Kyu-Yasuda Japanese garden.
---
Reservation & Hearing your request
Ideally by 3weeks before.
Payment: Payment should be completed by 2weeks before the date of your reservation. ( Visa/ MC/ Amex)
Arrive our store, start dressing/ hair make-up (about90min)
studio photo shooting (30min)
location photo shooting(60min-90min)
come back to Birei and change your wearing
Data check
※ it takes 4 to 5 hours to complete your course.

※ 50% cancellation fee will be charged from 2weeks before the date of your reservation.
※100% cancellation charge will be charged from 3days before the date of your reservation.
※ ¥5000 for date change from 7days before the date of your reservation.
※photo shooting will be in studio only if it's heavy rain.

Please kindly contact us even if it's already less than 3weeks to the day you want to try this course.
We might not be available for a particular hairstyle or studio photo shooting if you make your reservation just before the day you come .
---
---
photographer
---
---